Whilst browsing Twitter and Facebook we have found some pretty funny and interesting cartoon avatars which represent people in cartoon form. Here are the top 6 best ways to cartoon yourself and turn yourself into an Avatar using tools available free online which people are currently using.
1)

Create My Picture
Probably one of the most simple yet effective avatar makers around. You can cartoon yourself and take advantage of this free avatar maker which can easily be saved and used on Facebook and Twitter. Just remember to hit 'print screen' on your keyboard to save. Thousands have people have been using this site daily to create unique, quality graphics through this Flash avatar maker

2)

http://www.blogcdn.com/www.joystiq.com/media/2006/10/mii-v3.swf

For any Nintendo Wii fan this is the perfect way to make yourself a 'Mii' lookalike. You can customize your own Mii character for use on popular social network sites. The site is totally free to use and you can produce a high quality Mii avatar of yourself, friends or family. Simply press 'print screen' on your PC and crop and save it.
3) Manga Face Generator
http://www.manga.com/content/avatar-face-maker
A cool flash face generator. It creates manga style characters. Ver popular cartoon avatar maker. you'll need to do a screen capture and save it using an image program like "Microsoft Paint" for windows or Grab" in MacOS. You can save it as a .gif or a .jpg with a size of 200x200 pixels.


4) Create Your Mangatar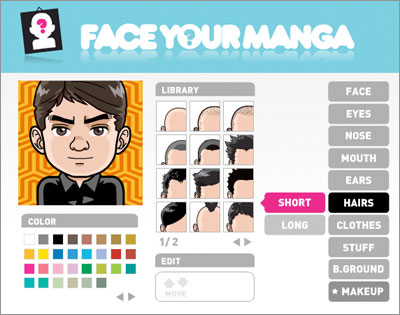 http://www.faceyourmanga.com/editmangatar.php
one of the famous avatar sites, allows you to create a face only avatar , but plenty items for you to mix and match. Good quality avatar maker
5) IMVU

A free avatar maker that you can fully customize a cartoon of yourself. You can also chat with other like-minded avatar creators online. Comprehensive designs and styles available to choose from. Highly successful and popular free avatar maker



6) Zwinky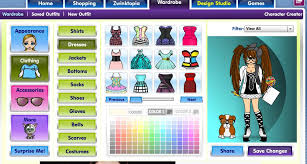 Probably the most well known avatar maker which you can cartoon yourself with. You can design your free character on the download of the Zwinky toolbar. You can also chat to other users and enjoy many more aspects to the Zwinky virtual world, all free.